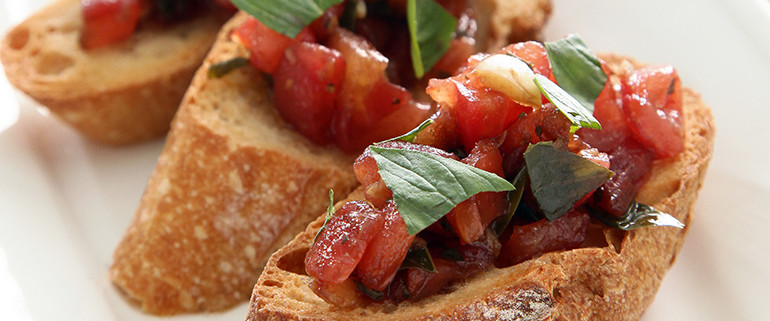 Ingredients
1 beef tomato, 10g purple onion, 6 leaves of basil, 3 cloves of garlic, 1 Baguette French bread, 50g AUGANIC Extra Virgin Olive Oil, 100g balsamic vinegar, salt, black pepper
Steps
Boiling tomatoes. Cut the tomatoes into halves or quarters and squeeze out most of the juices and seeds.
Mix tomatoes into the purple onion, sliced basil and add balsamic vinegar, salt, black pepper and AUGANIC Extra Virgin Olive Oil.
Toast the bread slices until lightly browned on both sides. Cut a clove of garlic and rub over on bread.
Put all ingredient of step 2 on the toasted bread before serving.