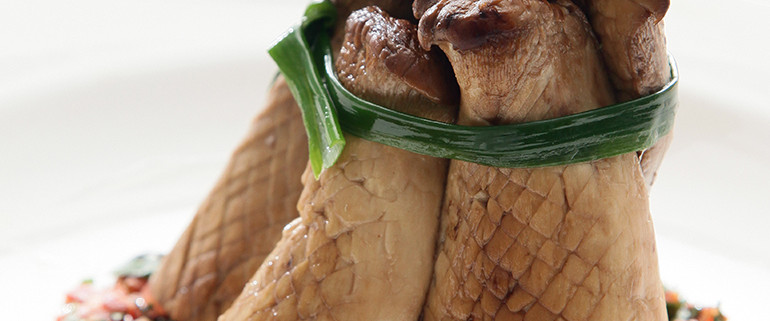 Ingredients
300g king trumpet mushroom, 80g beef tomato, 10g basil, 30g ham, garlic, 30g red pepper, 30g yellow pepper, AUGANIC Extra Virgin Olive Oil, white pepper, salt, sugar
Steps
Cut king trumpet mushroom into half and fry with AUGANIC Extra Olive Oil
Cut beef tomato, ham, red pepper, yellow pepper into slices and chop the basil.
Heat the olive oil and add the ingredients of Step 2. Add the mushroom and turn off the heat once the mushrooms are cooked through.